Paintless dent repair can be done at a fraction of the costs of body shops. Paintless dent repair preserves the original factory paint on your vehicle and enhances its resale value. No bondo or fillers are ever used.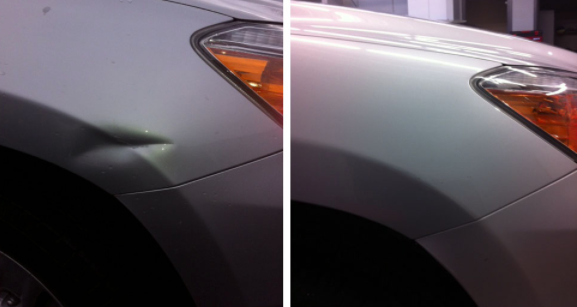 At Precision Dent repair, our environmentally friendly process eliminates the need for the toxic chemicals and paints that are used in traditional body shop repairs. Our unique process reduces waste, harmful fumes and results in a minimal carbon footprint.
Paintless Dent Removal is a process that reforms metal back to its original condition without affecting the paint finish.
The improved quality of metal and resilient paint used in modern car manufacturing has opened the way for paintless dent removal to become an appealing alternative to traditional body repair techniques.